Professional Services of a Translation Company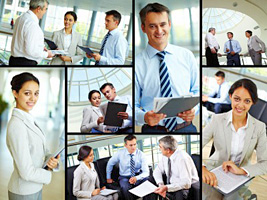 Whether you need a personal document translated, or require translation for a global business meeting, TorontoTranslations.com is a professional translation company that can help to translate anything clearly and precisely. In our modern world, transactions and communications take place among individuals and corporations from all over the world.
Why Is Translation So Important?
The world is made up of hundreds of languages - only about 10% of world speaks English. Translating documents or conversations into other languages can dramatically increase opportunities for business. You are severely limited if you do not branch out into other languages when it comes to business, marketing, or other essential needs.
Reasons For Translation Services
There are dozens of reasons for translation services, including the following:
Legal Translation - Perhaps parties involved in a legal situation are separated by a language barrier, which would require specialized translations by a reputable translation company.
Medical Translation - Whether you have just moved from another country or require medical translations for business purposes, proper translation of these sensitive documents is crucial.
Financial Translation - Translating financial records and documents is not as simple as translating someone's personal conversation with another. Financial terminology must be taken into account, which is why employing professionals in financial translation is vital when dealing with these types of documents.
Marketing Translation - Ensuring that your marketing materials are properly and locally translated is essential to making a good impression upon your entrance into a new market for your business.
Website Translation - Opening up your business to the internet means that you can potentially reach clients all around the globe. By offering multiple languages on your websites, you are opening up your business to new market opportunities.
Personal Documents - Items such as birth certificates, passports and medical records may need to be translated if you are moving from one country to another.
Interpreter Services - There are many situations which would require on-the-spot translations, such as legal proceedings, business meetings or other essential functions. An expert translation agency like TorontoTranslations.com can make communication between all parties clear and understandable.
Benefits of Using the Services of a Translation Company
Rather than using an amateur translation tool, consider the advantages of professional translation services:
Quality translation, proofreading and editing
Quick turnaround
Projects of all sizes are accommodated
Online transactions
Excellent customer support when you need it
Regardless of the language you need translated, the experts at TorontoTranslations.com will be able to provide you with excellent service. Call today and see how this dependable translation company can help you with all your translation needs.
Get your Documents Translated Accurately and on Time by Local Professionals,
Call 416 222-2896 Today!

Go back to Translation Resources