Great Translation Leads to Great Communication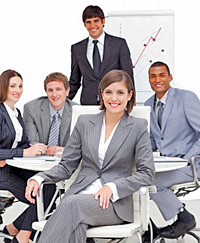 TorontoTranslations.com is your local choice for the best translation and interpretation services in the Metro Toronto Area. Like you, we live and work right here in Toronto and have a deep understanding of the local scene and the specific translation needs of local businesses and organizations. Whether you are looking for business translations, document translations, legal document translations, personal document translations, or anything else, we're your best choice for local, accountable, and reliable translation and interpretation services.
With Over 10,000 Projects Completed Successfully,
We Can Definitely Handle Yours!
In the Toronto area, translation services are always in demand. Canada's official bilingualism means that English to French and French to English translation services are an essential part of daily life, and in the Toronto metropolitan area there are an incredible number of world languages spoken. Toronto has the second highest percentage of foreign-born residents in the world, after Miami, Florida. More than 100,000 new immigrants arrive in the Toronto area each year.
Our Clients Success is Our Success
Toronto is, by most measures, the most ethnically diverse city on earth. After English, Chinese and Italian are the most widely-spoken languages in the city, but by no means the only ones. Other important languages in the area include Punjabi, Tagalog, Portuguese, Spanish, and Urdu, with more than 100,000 speakers each. Another dozen languages have more than 40,000 speakers each. Local emergency services are able to respond in more than 150 world languages and dialects to serve T.O.'s extremely diverse population.
We're Ready to Translate in Over 150 Languages With Any Deadline!
Because of this diversity, it's essential for businesses and individuals to be able to communicate with clients and customers in the language of their choice. TorontoTranslations.com lives and works right here in T.O., so we understand the best way to reach new Canadians and those who prefer a language other than English. With the power of out Toronto Translation agency behind you, you can be confident that you will always be able to communicate efficiently and effectively with your customers and clients, whoever they are and whatever language they speak.
Find us on Google+
Translation Documents Handled With Urgency and Care - Let's Get Started!
Call 416 222-2896 Today!