Manual Translation Services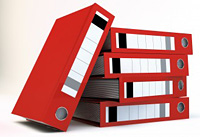 In a city as diverse as Toronto, it pays to make manuals available in the many languages your employees, clients, and customers speak best. In the GTA, those languages include Chinese, Italian, Punjabi, Tagalog, Urdu, Portuguese, Spanish, and more than three dozen other tongues with large communities of native speakers. Many local businesses report an increase in worker productivity, for example, when workplace manuals are made available in the languages that employees know best, giving them the ability to review workplace regulations and rules in language most accessible and understandable to them.
Manuals are long and can be complex… there's no need to worry with us!
TorontoTranslations.com offers full language support for the translation of manuals in more than 150 world languages and dialects, including all the major languages spoken by the more than one million Toronto area residents whose native languages is something other than English. Our expert translators are all native speakers of the languages they translate, and we work only with translators who have experience in one of Toronto's many industries. This means that our translators are familiar with the technical terminology and business needs of Toronto firms and can translate your manuals quickly, accurately, and efficiently on any deadline.
Our team will work with yours to ensure that the end product is exactly what you want!
Our expert translators have experience working with employee manuals, technical manuals, product manuals, owner's manuals, operation manuals, repair manuals, and much more. Whether you need materials translated for internal or external audiences, we can help. We understand how important accuracy is when it comes to documents that explain the correct operation of a product or the correct way to perform a task, and we work hard to ensure that every translation we produce meets the highest levels of accuracy. We even have a second expert translator review each translation to guarantee that it is accurate and readable in the target language.
From employee manual to a product usage manual we cover it all!
As a local Toronto business, you know your market, your employees, and your customers. TorontoTranslations.com is also a local Toronto business, and we work hard every day to help the community grow and prosper through the best quality translations into the languages used every day by Toronto's diverse and growing population.
Translation Documents Handled With Urgency and Care - Let's Get Started!
Call 416 222-2896 Today!