Website Translation and Localization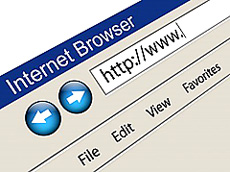 Your website is the face you present to the world, and in today's rapidly globalizing business environment the operative word is world. Even if your business is based entirely here in Toronto, you will still have visitors from around the world, as well as from among the hundreds of thousands of Torontonians who speak a language other than English. If you offer your website in only one language, you're missing out on potentially more than one million customers in Toronto alone. Worldwide, more than 57% of internet users use a language other than English.
We'll Translate Your Website So You Clearly Communicate With Your New Market!
At TorontoTranslations.com, we specialize in website translation and localization. We don't just translate your website word-for-word. We also consider the audience you are trying to reach and their specific language needs. Not every phrase or idea translates literally from one language to the next. As a result, our expert translators work hard to ensure that every translation is carefully localized to meet the needs and expectations of your audience by speaking to them in a way that is linguistically appropriate and culturally sensitive. We're committed to providing the best quality translations, and we guarantee each by using a second expert translator to review every page we translate for accuracy and readability before it ever reaches you.
Accuracy of Meaning is Important … We'll Work With You to Ensure Your Satisfaction
When you place your order for website translation and localization with us, we'll match you with an expert translator in each of the languages you need your site translated into. These translators will be native speakers of your target language, and all of them will have expertise in website creation and marketing. These translators will work quickly and efficiently to translate and localize your websites for your target audience. We can create secondary sites specifically for each language, or we can create specific subpages in each language on your main site.
Reach a Whole New Audience and Expand Your Market With Quality Website Translation
With 150 languages spoken in Toronto, and a dozen with more than 60,000 speakers each, businesses can no longer afford to offer their websites in English only—not even locally in Toronto. With the power of TorontoTranslations.com by your side, you can communicate effectively with as many language groups as you need to get your message out and make your site user-friendly for your customers.
Translation Documents Handled With Urgency and Care - Let's Get Started!
Call 416 222-2896 Today!