The Need For German Translation Services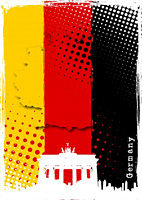 Considering the amount of companies and corporations that have entered into the German market, the need for German translation services is on the rise. Germany is a powerful developed nation, which is a member of such organizations as UN, NATO and the European Union.
It's economy and spending power is one of the largest in the world, and its importing and exporting of valuable products is superior. Given the number of multinational companies that have come from Germany, such as Mercedes Benz, Volkswagen, BASF and Bayer, it is no wonder that a lot of business takes place between these German corporations and others around the globe.
Why German Translation is Vital in Business
The growing demand for translation from English to German is a direct reason for the growing influence of Germany in the world economy. Businesses that enter this particular country are easily able to do business with other companies in other European countries. As these companies grow in number, the need for German translation from a reputable agency like TorontoTranslations.com is becoming more and more important and sought after.
Having your financial and business-related documents translated accurately and clearly is essential to maintaining your document's integrity. Leaving translation jobs in the wrong hands can potentially cost a corporation a lot of money in lost business.
Dealing With a Professional Translation Company is Vital
There are many reasons why it is essential to employ the services of a translation agency such as TorontoTranslations.com that is able to provide its clients with excellent service:
Quality translations
Maintain financial integrity with proper translations
Native speaker in German and other languages provided
24 hour live customer support
24 hour access to your essential documents
Fast turnaround
Capability of handling complex projects
Services Offered by TorontoTranslations.com
The use of a professional translator service like TorontoTranslations.com is essential on many levels, including the following services:
Medical Translations
Medical Transcription Services
Financial Translations
Legal Translations
Interpreter Services
Website Localization
You can depend on TorontoTranslations.com to provide you with the best service in German translation and other languages. Call or submit a quote form today and allow them to get all your translation work done quickly, efficiently and accurately.
Get your Documents Translated Accurately and on Time by Local Professionals,
Call 416 222-2896 Today!

Go back to Translation Resources