Why TorontoTranslations.com?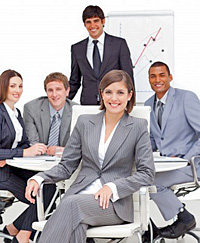 TorontoTranslations.com is the leader in delivering corporate and technical translation services. We're super-fast, efficient and always accurate. We understand that new clients are looking at their options and evaluating what's best for them. Here's why we're the best service for you:
We're tested and proven!
We translate for more than 3,000 corporate clients and have translated more than 15,000 projects. Businesses like yours continue to count on us over and over again for their language needs. From marketing materials to technical manuals and everything in between, we've translated it all!
We're Fast and Efficient
Have you made a quote request? Once you do, we'll call you right away during office hours and promptly if you make your request outside of business hours. We understand how important the documents we work with are to your company, and we treat all your projects as if they were our own.
We Translate at the Highest Standards EN15038
We translate using the highest standards in the industry. We translate all of our corporate projects under the EN15038-2006 standard, which ensures that you receive the highest translation quality and that the most effective practices are followed when translating your projects. In Canada, we also follow the CGSB310.10:2008 standards so you can have confidence that your project is in great hands.
Translators Are Tested for Projects for Right Fit
We often translate high level technical documents as well as documents of a sensitive nature. We also translate everything from marketing documents to legal documents to more general materials. With so many projects and translators, we ensure that every translator specializes in particular document types or industries so our clients always receive the most experienced and qualified translator for their project. We're constantly testing translators for subject specificity and to ensure that our clients receive our very best work with every order.
Whether your project is complex, an emergency or both, we've proven time and again that we'll always come through for you. Do you have a project ready for translation right now? Send us your project for a quote and you'll get not only a competitive quote but also first class service that we're confident will impress you.
Here's what one of our clients has to say about the service they've received:
As an engineering consulting firm president, I have a many pressing deadlines to meet that can rarely be exceeded. Being late with a foreign government application document or a securities regulator technical report is not a option. TorontoTranslations.com has fulfilled and exceeded our expectations of its translation delivery of a complex technical document on time and on budget.
Eugene Puritch, P.Eng
President & Principal Mining Engineer
P&E Mining Consultants Inc.
Let's get started - Send us your document for a quick quote today!