Software Localization Services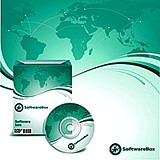 Software localization is more complex than simply translating a piece of software from one language to another. It involves adapting that software to the specific needs of the target audience. This can include everything from translating the software strings to customizing formats to revising the user interface to adapt to the new language's characters. Because this process can be labor-intensive, the use of professional translators greatly simplifies an otherwise complex process by removing one of the most important obstacles to localizations.
With our experienced and specialized translators, projects are delivered on time with ease!
TorontoTranslations.com utilizes a team-based approach to localization that can involve both translation and IT aspects to produce localized versions of software designed for your target audience. We will work with you to develop a localization plan that meets your needs and fits within your budget while delivering maximized results. This will result in software optimized for use by internal or external audiences who speak languages other than English.
Our translation team will work around the clock to complete your project on-time
Many people associate software localizations with international audiences, but in a city as diverse as Toronto, there is a growing need for software translation right here at home. More than one million residents within the Greater Toronto area speak languages other than English, and businesses across the city have discovered that software translation and localization can help maximize employee efficiency by letting them work with software in the language they speak best—whether it is Italian, Chinese, Tagalog, or any of the more than 100 languages spoken in the Toronto area.
With translators in every possible language combination… we got you covered!
We work hard to guarantee that every translation we produce is accurate, and in the case of software localization this involves adapting material more than it does translating literally word-for-word. Instead, our expert translators—all native speakers of the more than 150 world languages and dialects we translate—will carefully analyze your target audience in order to adapt your software to work within the specific linguistic forms, cultural values, and idioms of the target language. We'll consult with you at each step of the process to ensure your translation meets all your expectations and needs.
Translation Documents Handled With Urgency and Care - Let's Get Started!
Call 416 222-2896 Today!