North York Translation Services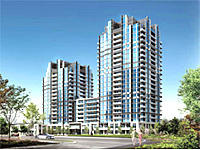 North York is a vibrant and diverse community which is made up of the central-north section of Toronto. As the second largest of six municipalities comprising the greater Toronto area, North York is one of the most diverse areas of the city, and approximately 14% of the North York population are native Chinese speakers. With thriving private sector business activity and public sector offices, North York Translation Services are essential for government and private business operating in the area.
Chinese to English Translation
Chinese to English Translation services are growing in demand for a number of different businesses. For businesses operating in North York, timely and accurate Chinese to English translation services are an essential part of conducting business transactions. Ensuring client-facing as well as internal documents are accurately translated into Chinese quickly can be the difference between closing an important sale, and losing a valuable client forever. We understand the business translation services that companies and organizations in North York require because we're the leader in North York Translation Services.
Why Choose Toronto-Translations?
TorontoTranslations.com is the leader in providing business translation services in the GTA. We've built an exceptional reputation through the work we've performed for our clients in the public and private sectors, and we would be thrilled to handle your next project. Whether you require general business translation services, or the translation of highly specialized and complex documents, we can help with all your translation needs. Here are just a few of the reasons why we're the leaders in North York Translation Services:
We have more than 3,000 translators from different professional backgrounds
Your project will be matched to the most experienced and appropriate translator
We can translate virtually any documents into the world's most common languages, including Chinese to English Translation
Our emergency translation packages include 24-hour client support service
Business Translation Services in North York
Whether you're a new business that is just getting acclimated to the area, or you're established and have roots in North York, TorontoTranslations.com is committed and dedicated to providing exceptional North York Translation Services for our clients. Whether you need Chinese to English Translation of specialized documents, or more general business translation services, TorontoTranslations.com has the skills and experience to surpass your expectations. Call or email us for a quote on your next project, and see why we're number one for North York Translation Services.
Get your Documents Translated by Local North York Translation Service Professionals, Call 416 222-2896 Today!

Go back to Local Services