Government Translation Services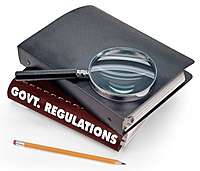 In Canada, French and English had co-equal status under the policy of official bilingualism. As a result, all government documents need to be presented in both French and English, necessitating government translation services for everything from policy statements to legislation to reports. However, in addition to official bilingualism, Toronto has a community of more than one million speakers of languages other than English who need access to government services and documentation in language that they understand. As a result, there is a growing need for government translation to help make government materials available to residents who need them in the languages they best understand.
All of Our Translators are Fully Certified and Qualified to Handle Government Documents
Government officials as the municipal, provincial, and federal levels understand that Toronto is one of the world's most diverse cities. More than 100,000 people in the city speak each of these languages: Italian, Chinese (all forms), Punjabi, Tagalog, Portuguese, Spanish, and Urdu. Another half million people speak one of more than a dozen other languages. With so much diversity—including 100,000 new immigrants each year—there is a growing need to make government documents, forms, and other materials available to new Canadians who speak languages other than English.
No Matter How Diverse the Content is – You Can Relax – We've Seen it All
TorontoTranslations.com understands this need and employs a wide range of translation specialists with knowledge of more than 150 world languages and dialects to provide this important service. Our translators are all native speakers of the languages they translate and are always standing by around the clock to produce accurate and fluid translations of government forms, documents, and other materials whenever they are needed.
Our Expert Team of Translators Have Been Translating Official Documents for Years
When you need government materials translated, turn to TorontoTranslations.com to receive the most powerful government translation services from trusted local Canadian experts. We're located right here in Toronto and know about local, provincial, and federal government documents and services and can provide the translations you need to interact with government at every level. We guarantee our translations are accurate, and we take the extra step of having a second expert translator review every translation to guarantee accuracy before delivering it to you.
Translation Documents Handled With Urgency and Care - Let's Get Started!
Call 416 222-2896 Today!