English to French / French to English Translation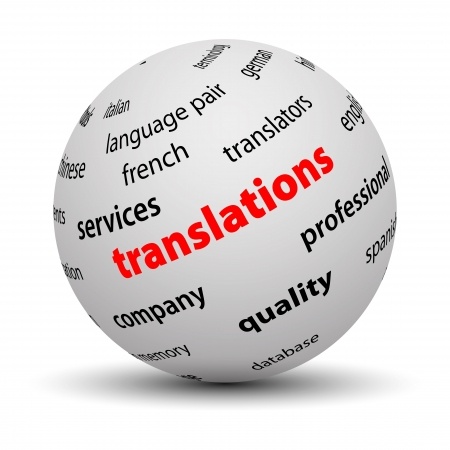 Understand why you're here and what you're looking for. Your company needs certain business documents translated from French to English or English to French. At TorontoTranslations.com we recognize that French is an important language for all businesses in the Greater Toronto Area and quality translation services is essential to capitalizing on your French target market.
French is Canada's second official language
The French language is an integral part of Toronto culture
Bridging both English and French is important for business
Toronto is a mecca for domestic and international businesses
Translation Services in Toronto
Forget about online translation tools or software, where the margin of error when translating from one language to another is quite high. When you're dealing with important business documents, you need to ensure that the message being conveyed is kept totally intact. Have a professional translation service, like TorontoTranslations.com, do the translating for you
"You deserve high standards translation and prompt professional service, so that is why at TorontoTranslations.com we make sure each and every client gets their project completed with our best results."
We understand the importance of having your English or French business documents translated with complete accuracy and with a quick turnaround. So we do what it takes to get your translation project completed in a streamlined manner, regardless of how complex the document is or how large it may be.
No Matter What Document You Need Translated, TorontoTranslations.com Can Do It!
At TorontoTranslations.com, we have a team of translators who are highly experienced in French to English/English to French translation in all sorts of fields, including:
Business Documents, User Manuals, Technical Documents, Legal Documents, Marketing Materials, Financial Documents, etc..
TorontoTranslations.com Delivers Quality Translation Services On Time - Guaranteed!
Why should you trust the services of TorontoTranslations.com?
Our translators are certified, educated and experienced in your specific field of study or business

The message is always kept intact when translating from English to French, and vice versa

Our documents are translated with the highest degree of accuracy

We deliver completed projects even on the tightest deadlines

We'll revise your document as needed at no extra charge

Our prices are competitive in the translation business

We can take on the largest, most challenging projects




Regardless if the document you require translating is medical, real estate, legal, technical or even personal in nature, we can do it all!

Go online today at TorontoTranslations.com and get a free quote on a translation project!

Translation Documents Handled With Urgency and Care - Let's Get Started!
Call 416 222-2896 Today!